Come join us for a 60
minute Power Vinyasa flow
followed by a casual
Q&A with Jill.

Interested in Teacher Training?
Friday November 4th 7-9pm
Refreshments will be served following class where you can ask all about our upcoming 200 and 300 hour teacher training beginning Feb 4, 2017
6:30 to 8:30pm
See our schedule on the website for details
Additional $10 per student
Every other Friday
Balance
Recharge
Eliminate Stress
BEST VALUE!
MEMBERSHIP PRICING
$99 PER MONTH WITH AUTO-PAY
UNLIMITED YOGA AND BOOT CAMP
Check out our Community Classes
$5 Drop In and Free Yoga options
Welcome to Hot Yoga Naperville
Naperville's Original Bikram Yoga Studio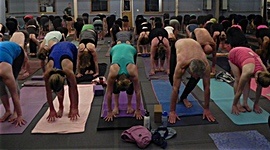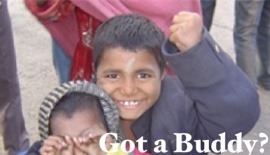 Do You Have A Buddy?
Buddy passes are free and unlimited for Unlimited Members. You can bring in a buddy for a free class, one free class per buddy. Remember, if your buddy signs up for Membership, you get Referral Discounts and SAVE $$
Memberships & Classes
We have monthly memberships with unlimited yoga and bootcamp. Enjoy a 15% discount on all our auto-pay memberships and class packs. Our Day Pass for $20 allows you to try out unlimited classes in one day. Class Packs expire in 5 years.
Hot Yoga Naperville was the first official Bikram Studio in Naperville, IL. The studio was established in 2003 when Conrad Gacki, aka "Chief", recognized the need for other styles of Yoga, besides Bikram. We are now excited to offer the same Bikram inspired Hot Classes, as well as Hot Vinyasa Flow, Yin Yoga, Life Yoga, Ashtanga and Bootcamp.
Hot Yoga Naperville
is Naperville's Original Bikram Yoga Studio with the most convenient yoga classes and the most affordable prices