Hot Yoga Naperville is a yoga studio located in the heart of downtown Naperville. Our history dates back all the way to 2003 when we first opened our doors to the public (then known as Bikram Yoga Naperville).  We now offer a variety of styles to suit anyone's lifestyle. You can choose from Bikram, Fusion, Vinyasa, Vinyasa Yin, Cardio Dance, Boot Camp, and Yin.  Learn more about us.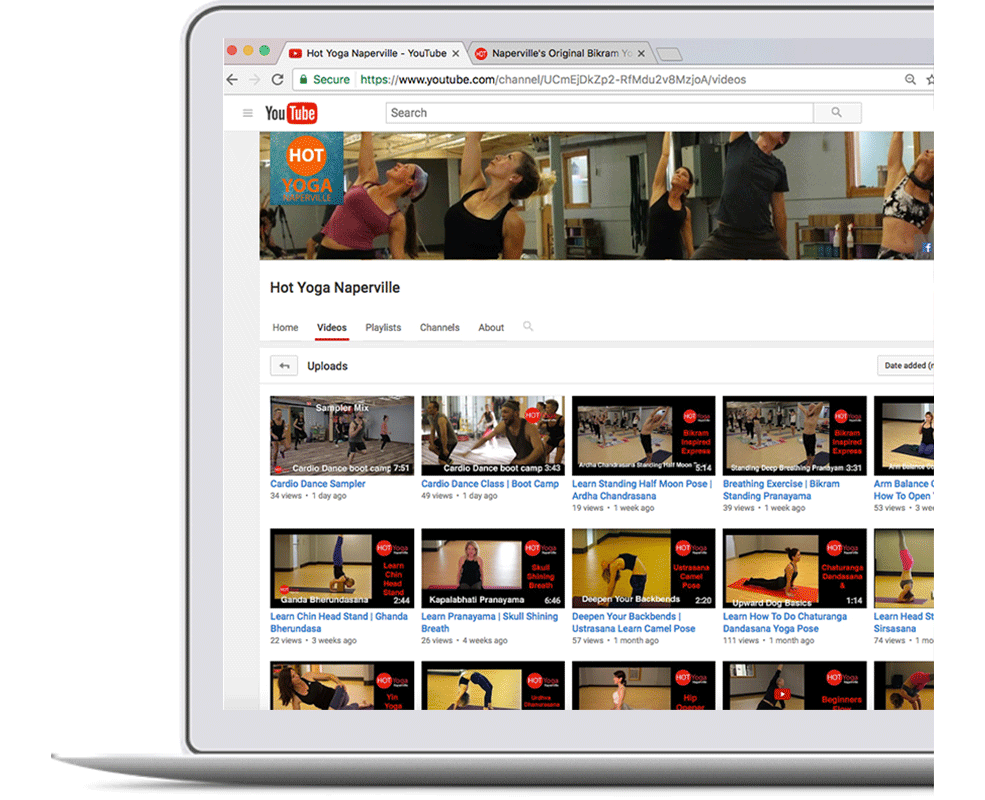 Hot Yoga Naperville YouTube Channel?
Subscribe and stay connected for weekly instructional videos, instructor and students spotlights, and more.