Hot Yoga Naperville is a yoga studio located in the heart of downtown Naperville. Our history dates back all the way to 2003 when we first opened our doors to the public (then known as Bikram Yoga Naperville).  We now offer a variety of styles to suit anyone's lifestyle. You can choose from Fusion, Vinyasa, Ashtanga, Cardio Dance, Boot Camp, Yin, Express 60 and Original 90.  Learn more about us.
 Fusion / Express 60 Yoga Teacher Training

Meet Julie, one of our Fusion / Express 60 Yoga Teacher Trainers.
This is a refreshing message from Julie that reminds us that you can accomplish anything you put your mind to!
To find out more about our upcoming program please visit our Yoga Teacher Training page.
Express 60 /Hot Fusion Yoga Teacher Training
Yoga Teacher Training is back.  This amazing program features our well known yogi leaders. Begins February 2nd, 2018 and completes March 25th, 2018.
We will meet every Friday evening, Saturday and Sunday.
Learn to teach and take your practice to a new level.
Get ready to grow your personal practice to a new level as well as build the knowledge and skill to share your passion with those around you.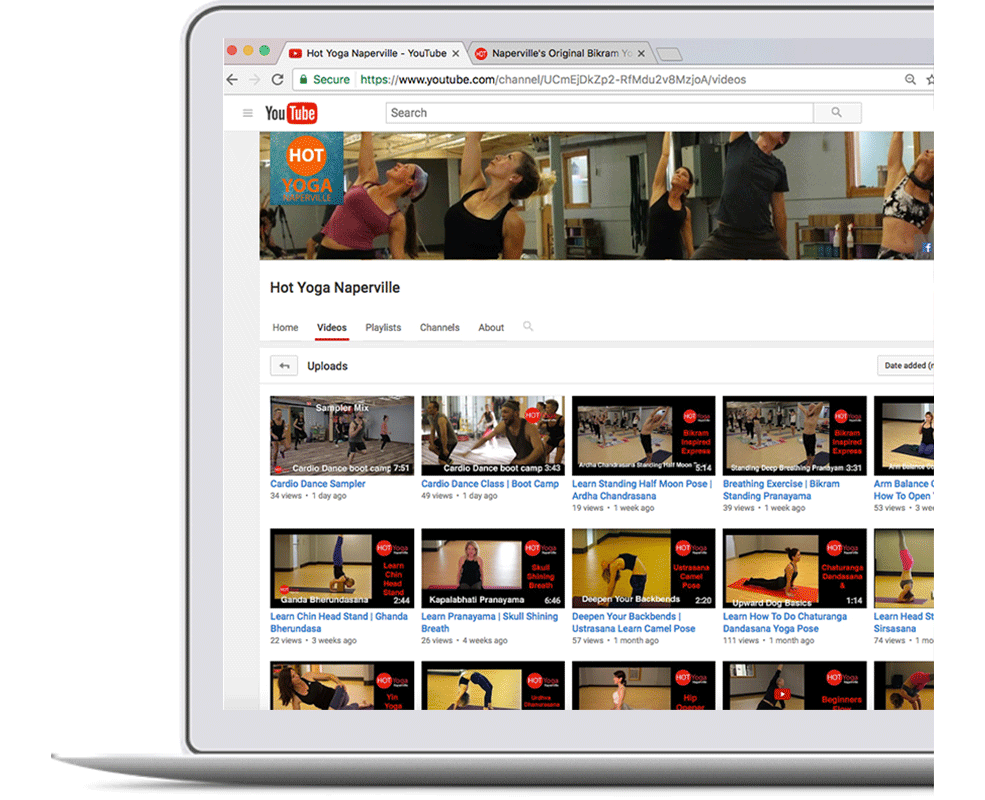 Hot Yoga Naperville YouTube Channel?
Subscribe and stay connected for weekly instructional videos, instructor and students spotlights, and more.