We are always happy to answer any questions you may have.
The best way to reach us is using this contact form on this page and one of our team members will get back in touch with you.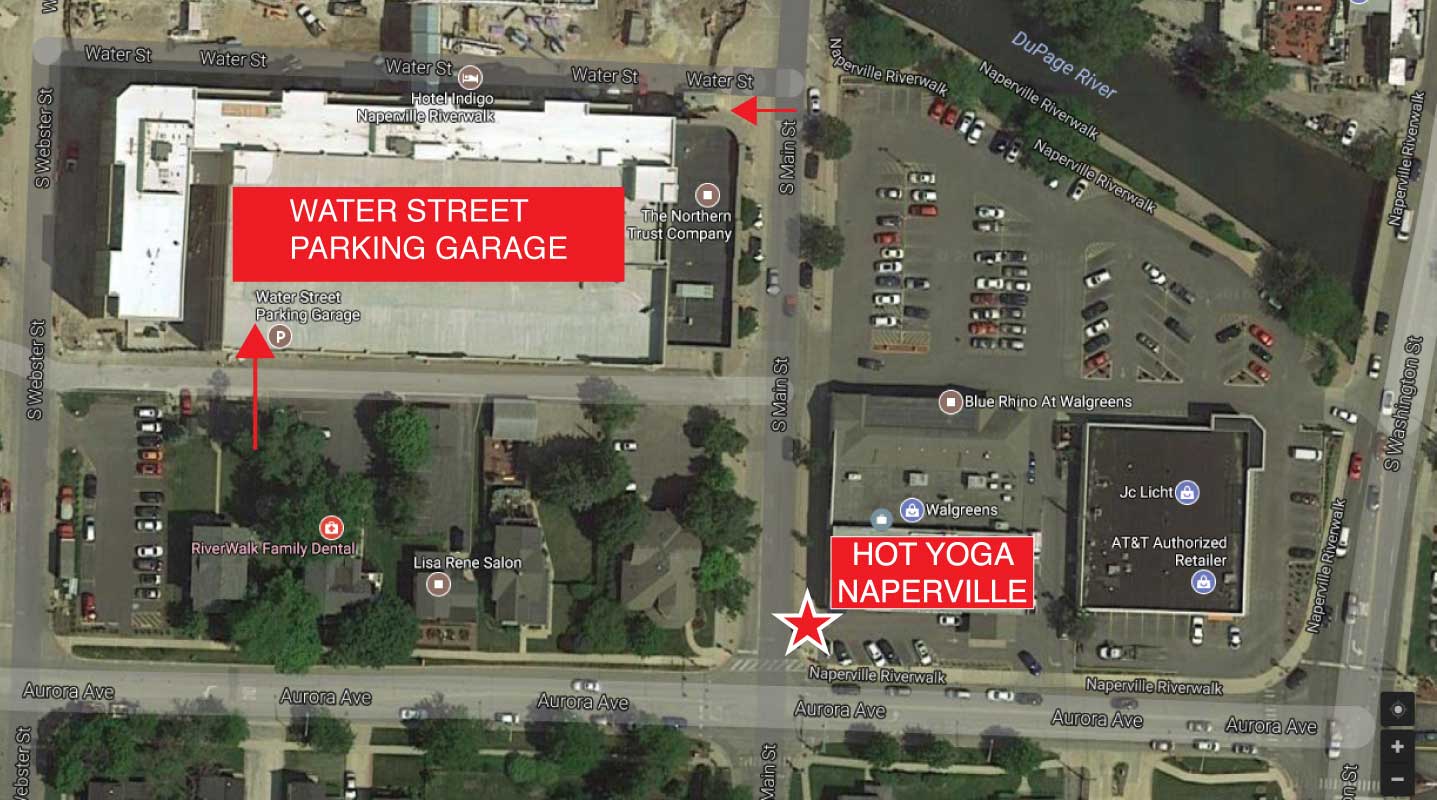 We are located at:
400 South Main Street
2nd Floor
Naperville, IL, 60540
( above the Walgreens store Downtown Naperville )
Free Parking at Hot Yoga Naperville
Additional parking is available in the Water Street Parking Garage located to the west of the yoga studio.
Cars may enter and leave the garage from the southwest corner of Webster Street.
The Stairway entrance is located on the corner of Water and Main.