Deepen your practice.  Learn to teach.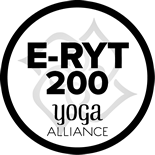 Hot Yoga Naperville
Yoga Teacher Training
"Biggest gift for me was learning to connect to my breath not only in class, but all day every day. Breath helps to calm me, keep me focused, and non reactive in difficult situations."
YTT Graduate 2016
"Students will learn a basic power vinyasa sequence for the purpose of training, but will also be taught to read bodies and understand movement to create an organized and synergistic flow. Both concepts use a simple and dynamic arc to warm the body, build tension, and provide release." Jill Griffiths, Lead Instructor
Too often teachers become overly focused on the sequence or overly focused on saying something impactful and less focused on their students. Power vinyasa is meant to be an organic flow that happens naturally when the teacher is in a state of total awareness. As teachers, if we are in our heads we miss important cues from our students that help to keep us, not only anchored in the present moment, but also open to infinite possibilities. If we allow for this innate knowledge to arise, we will do and say exactly what we are supposed to do or say at the exact right moment. As teachers, it is important to maintain openness and vulnerability, these are principles we teach, therefore these are principles we should practice.
Students in our Yoga Teacher Training program will gain an overall knowledge of basic anatomy for both yin and yang postures through one 6 hour lecture and several smaller posture clinics. In each clinic students will go over functional anatomy or anatomy as it relates to yoga; joint articulation, muscle action, energy lines, modifications, variations and counter indications. Furthermore, students will learn how to apply powerful and effective assists to keep their students safe and in the moment.
Teacher trainees will have ample opportunity for live coaching and feedback. It is important to come into these sessions with openness and vulnerability. It is through being open and shedding expectations that students can learn and grow. At Hot Yoga Naperville, we invite not only our students, but also our teachers to adopt a beginner's mind and stay open to all the possibilities for growth and transformation.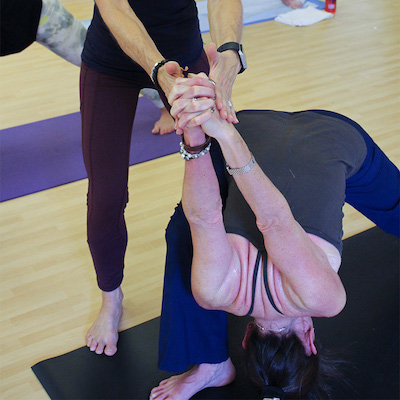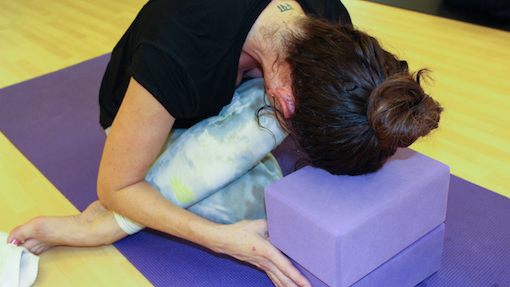 Hands On Workshops
Throughout training students in the yoga teacher training program are expected to attend weekly workshops on a variety of topics such as arm balances, chakras or yin and meditation. Students will learn how to build and design their very own workshop of which they will lead to the Hot Yoga Naperville community.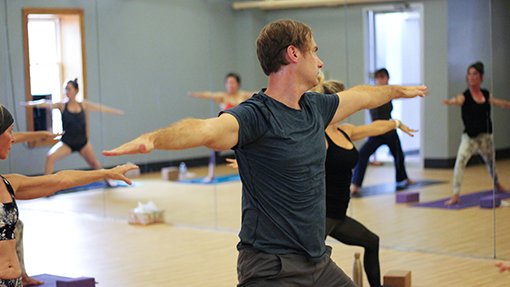 Community Classes
Once students are ready, they will have the opportunity to teach live classes to our community. By implementing what they know and practicing how to use this knowledge, our trainees will further develop their voice and skill as powerful teachers in a welcome and open community.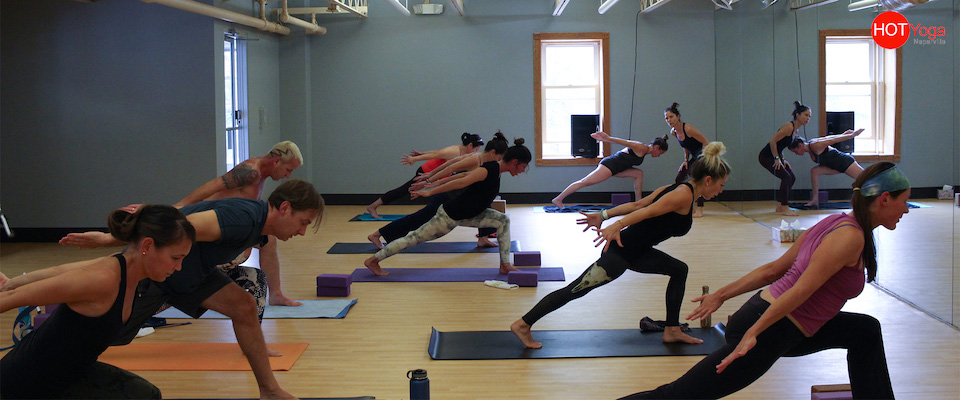 RYT 200 HOUR CERTIFICATE REQUIREMENTS
Attend Foundations Module, Power Vinyasa Module and Workshops.
Submit all work and hours (maximum of 9 missed hours (Students will need to make up missed hours to receive certificate).
Complete practicum and Final Exam.
ADDITIONAL REQUIREMENTS
30 hours of HYN Vinyasa classes.
3 outside studio classes and written feedback.
10 elective hours (additional classes, workshops, assists, observations, community classes).
MAKE UP WORK
What happens if you have to miss class?
Only a maximum of 3 missed sessions or 9 hours are allowed.
Please note: Yin intensive sessions cannot be made up until repeat of program.
All missed hours must be made up on student's time and cost.
Yoga Teacher Training Team
Jill, Lead Trainer, E-RYT 200 / 300 hour certified
While Jill practiced prenatal yoga before the birth of her two daughters 14 years ago, it wasn't until she moved to Chicago that she became completely hooked. After experiencing a few difficult winters, hot yoga became the best salve for the body and mind. After realizing the physical and mental benefits of yoga, Jill went on to do her 200 hour training in 2009 and later completed her level I training with Baron Baptiste. She has had the opportunity to work with Philip Urso, Stacy Dockins, Bikram Choudery, and Bryan Kest. Borrowing techniques from both Hot and Vinyasa styles of yoga, Jill gravitates toward a dynamic sequence coupled with yin inspired poses for a challenging yet well-rounded practice.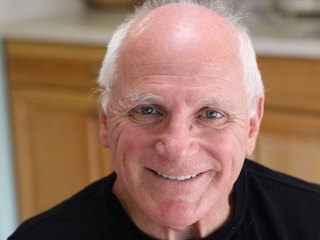 Studio Owner "Chief" ERYT 500
Chief raised his three children Alexis, Bron, and Conrad, Jr. in Naperville. On a vacation to Hawaii with his daughter Alexis, they attended a week-long seminar with Bikram Choudhury. By the end of the week, Chief's chronic back pain had subsided and he felt inspired. He bought a few books on yoga and practiced for five years before attending teacher training. His daughter Alexis was the first in their family to become a yoga teacher, then his son Conrad, Jr., then Chief, then Bron and the kids' mother, Barbara. The whole family has inspired and motivated each other throughout their unique yoga journeys. Chief views yoga as a practice that gives a path to movement. He encourages his students to take small steps and just do as much as they can each day.
Elizabeth CYT 200
Elizabeth has been practicing yoga for the past six years and teaching since 2009, but prior to beginning this practice, she never imagined yoga could lead an individual on such a journey of truth and discovery. When she stumbled upon Bikram yoga, she was immediately attracted to the mental and physical challenge. Elizabeth was certified through Suddha Weixler of the Chicago Yoga Center in 2012 and earned a Bikram certification in 2009. She has found that, for her, the best rewards include better strength and flexibility; deeper concentration, patience, and focus; and improved awareness of body and mind. She feels fortunate to be able to share yoga with so many people, who encourage her as she sees growth within everyone's individual yoga path
Julie CYT 200
Julie first started yoga 15 years ago and immediately fell in love with the calm and stability it brought into her life. In 2012 she decided to deepen her practice and took the 200-hour Hatha Yoga teacher training with Suddha Wexler from the Chicago Yoga Center. She loves sharing the healing benefits of yoga with others, and her teaching style is uplifting and motivational. Julie is also a Reiki Master Teacher and a mom of two boys. She's found that yoga helps keep her grounded and healthy so she can achieve balance in her life. Julie strives to provide this foundation for other people through her teaching. Her classes balance a dynamic flow with relaxing restorative postures and an emphasis on breath awareness, which makes them a great choice for beginners as well as practiced yogis.
Stefanie RYT 200
Stefanie started practicing yoga in 1998 in hopes of alleviating back problems after her fourth child was born. She began at her local health club three times a week. Within three weeks, her back problems went away and overall she felt healthier and more energetic. When she started making her yoga practice a priority in her life, everything else seemed to naturally fall into place. Stefanie received her RYT 200-HOUR certification from Chicago Yoga Center. She teaches yoga in hopes of helping her students become happier and healthier. Her advice to new students is not to be discouraged when you start because each student is unique. Stefanie emphasizes the philosophy of non-competition in her classes, which balance rigor with serenity.