Deepen your practice.  Learn to teach.
A message from Chief
Thank you for your interest in our
Express 60/ Hot Fusion Yoga 200 hour Training.
This life-changing program provides you with the foundation to better understand asana (yoga poses), anatomy, yoga philosophy, and ultimately to gain a better knowledge of yourself.
What makes us different from other teacher trainings is that our trainees start teaching from week one and receive coaching after every practice class. Because of this, at the end of the training, you will be able to confidently lead an Express 60/ Hot Fusion Flow Yoga Class in your own unique voice.
Express 60/ Hot Fusion Yoga 200 hour Training is an experience of a lifetime. This is a challenging training program, but it's also fun and incredibly rewarding. If you are ready to embrace your passion for yoga, and make a difference in the world one student at time, we'd be honored to help you make it happen. Chief
EXPRESS 60 / HOT FUSION YOGA
Express 60/ Hot Fusion Yoga Teachers are trained to provide an empowering and inspiring experience to students of all levels (beginner, intermediate and advanced). Seamless sequencing makes our Express 60/ Hot Fusion Yoga 200 hour Training classes unique.
PROGRAM
Intensive: This amazing program with our well known yogi leaders begins on February 2, 2018 and goes till March 25, 2018. Express 60/ Hot Fusion Yoga Teacher Training will be held every Friday, Saturday, and Sunday to help you progress.
SCHEDULE
February 2, 3, 4  (Introduction on Feb 2) February 9,10, 11 February 16, 17, 18 February 23, 24, 25 March 2, 3, 4 March 9, 10, 11 March 16, 17, 18 March 23, 24, 25 Days & times (actual start and end time may vary): FRIDAY 7:00pm-9:00pm SATURDAY 9am-5:30pm SUNDAY 9:00am-5:30pm
TUITION AND PAYMENT
$2,850 Early Registration (paid in full by December 25, 2017) $3,000 Regular Registration (paid in full by February 1, 2018) $3,100 After February 1, 2018 (payment plans available after $800 deposit) Application Fee/Deposit: $300 (this deposit will be applied to your tuition fee) *** Installment plans are available inquire at the Front Desk *** The above tuition fees include the required Express 60/ Hot Fusion Yoga 200 hour training manual. Full payment or a $300 deposit is required to reserve your spot.  *Reference books may be additional*
LOCATION
The training is held at Hot Yoga Naperville 400 South Main Street, 2nd floor, Naperville, IL (above Walgreens).
ENROLLMENT PROCESS
Apply to the Hot Yoga Naperville Express 60 / Hot Fusion Yoga 200 hour Training program online.
Complete either full payment or $300 deposit to reserve your spot at the front desk.
After acceptance and payment is made one of our team members will give you instructions on your next steps.
Hot Yoga Naperville Yoga Teacher Training is approved and registered with the Yoga Alliance and the program is designed to conform with the National Teacher Training Certification Standards. After successful completion students will receive a certificate and are automatically eligible for Yoga Alliance registry.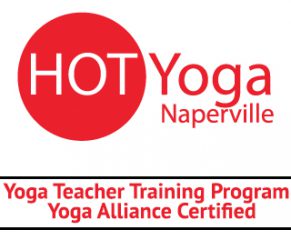 On Friday's students will participate in workshops.  (7pm to 9pm)
On Saturdays & Sundays: students will participate in Posture Clinics, Lectures, and Practice Teach sessions.  (9am to 5:30pm)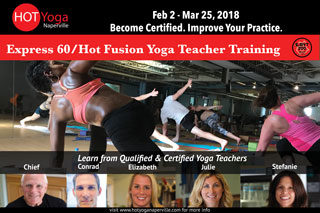 Express 60 / Hot Fusion Intensive
February – 2nd, 2018 Early registration deadline December 25, 2017
"I was amazed by how much I was able to learn, and how much I was able to grow. The teachers here are amazing and support you every step of the way."  Kyla YTT Graduate 2017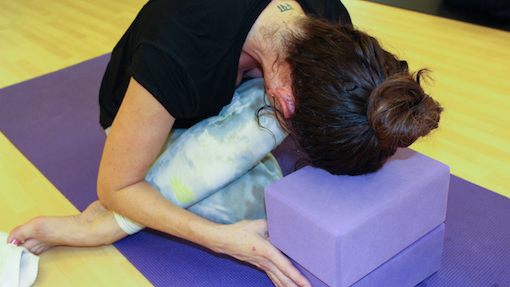 Hands On Workshops
Throughout training students in the yoga teacher training program are expected to attend weekly workshops on a variety of topics such as arm balances, chakras or yin and meditation.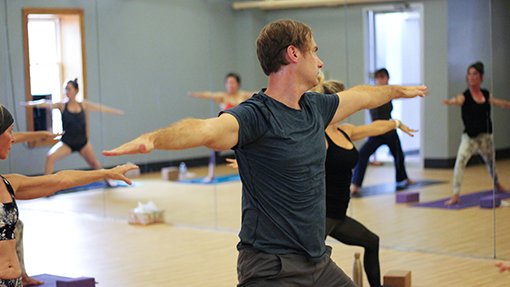 Community Classes
Once students are ready, they will have the opportunity to teach live classes to our community. By implementing what they know and practicing how to use this knowledge, our trainees will further develop their voice and skill as powerful teachers in a welcome and open community.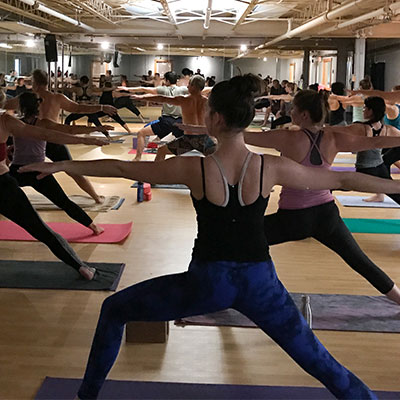 Students in our Yoga Teacher Training program will also gain an overall knowledge of basic anatomy for both yin and yang postures following the Grilley method.
Yoga Teacher Training Team
Teacher trainees will have ample opportunity to receive guidance and direction from our dedicated teaching staff.
Stefanie E-RYT 200, working towards 500 hour.
Elizabeth E-RYT 200, Bikram Trained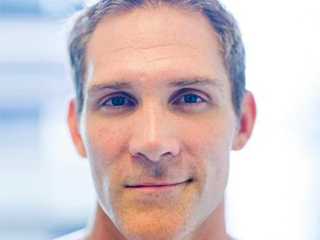 Conrad E-RYT200, Bikram Trained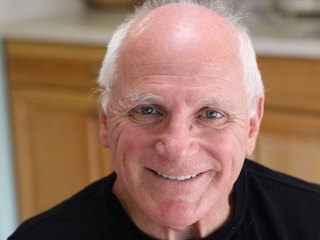 Studio Owner "Chief" E-RYT 500, Bikram Trained, 300 hours with Paul Grilley Anatomy Training with Yin Yoga
You have been thinking about this now is the time!